Just what do we mean when we say"
HAND-DRAWN-CARTOON-CEL-ANIMATION?
Here at Ed Seeman Animation Productions the computer does no animation and no drawing is done on the computer. Just as at Disney Studios or any other cartoon cel animation studio, each drawing for every frame of movement is done on "pegged" paper at the animator's desk on a rotatable pegged disk.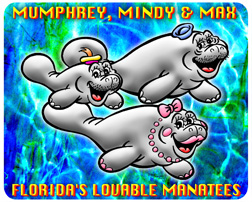 The pegs maintain registration so that all the "Key" drawings and their "inbetweens" are in the exact relationship to each other as well as to the backgrounds, or .........
rotoscoped still frames from live action scenes to be composited with animation in final edit.

The pencil drawings are then inked on another sheet of paper. Inking is a very important part of the final look and style of a particular design. Although many companies advertise that they use "Digital Ink & Paint", only an artist can create a distinctive inkline that makes a designer's style unique.

Unlike live action which can be shot with sound or narrated afterwards, .....animation is built upon a soundtrack which must be prerecorded and analyzed, frame by frame in order to achieve synchronization. Scoring and sound effects can then be added at a final "Mix".

The following is the order in which a typical project is produced
1. DESIGN CHARACTER
2. COLOR MODELS ON VIDEO
3. CREATE STORYBOARD
4. RECORD SOUNDTRACK
5. ANIMATION LAYOUTS
6. ANALYZE SOUNDTRACK
7. PENCIL ANIMATION
8. INK DRAWINGS
9. PENCIL TEST ANIMATION
10.COMPUTER COLORING
11.RECORD ANIMATION
12.EDIT AND COMPOSITE
13.POST PRODUCTION
14.DELIVERY OF VIDEO MASTER
To See Samples of Digitally Produced Dimensional Shading and ED SEEMAN'S 1960's CLASSIC ANIMATION.....